simple project management software
Organize Your Tasks And Team
Take control of your business and increase productivity.
All in one simple to implement solution.
Project

Management
Communication Tracking

task

Automation

Project

Planning

task

Reminders

Project

Documentation

task

Collaboration

task

Delegation
Easiest Learning Curve
… More
We've worked with them. See what we can do for you.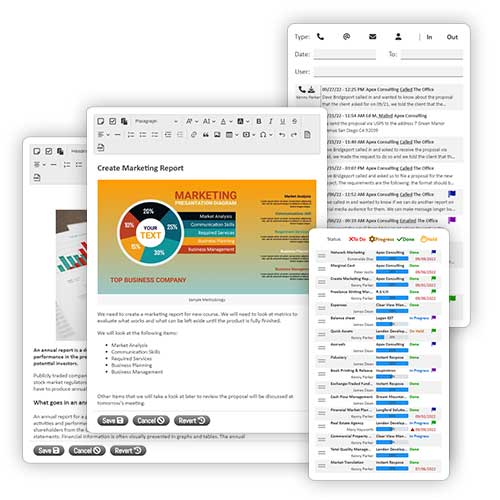 Everything you need. From the tasks that need to be acomplished, to client communication, to team management, appointments and more.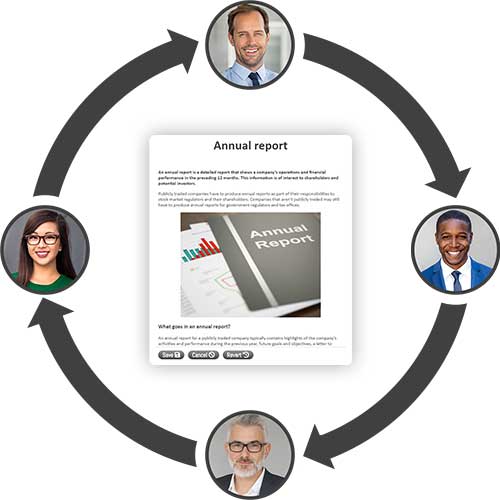 Get Team On The Same Page
Optimize performance and increase productivity
Synchronize your team and improve task efficiency. Remove bottlenecks and get the job done.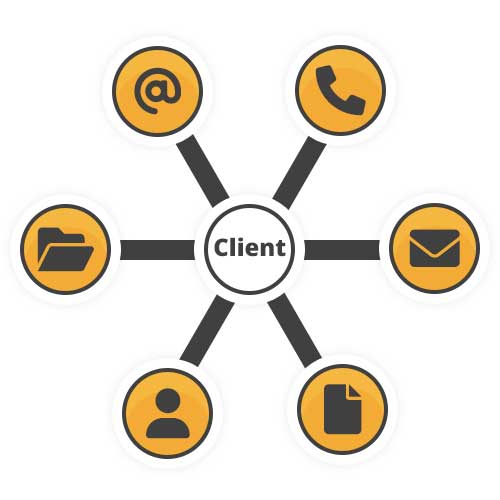 Client Relation Management
Track all customer communications
Keep on top of client communications and integrate them with your tasks and team. Always be prepared when a customer calls.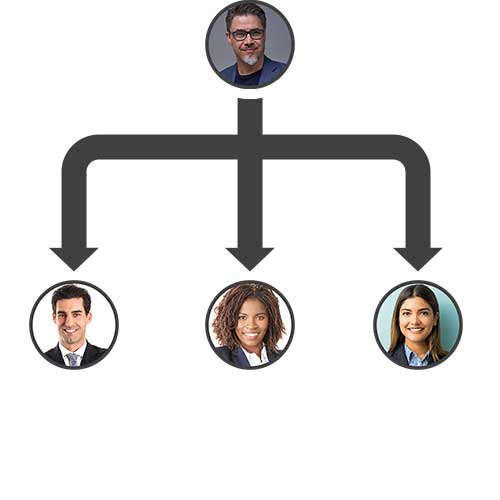 Delegate & Track Responsibility
Quickly see status of all tasks
Keep updated on all things related to the task. Use information to course-correct team. Be in the loop when client calls you.
What makes Global office Data Hub different?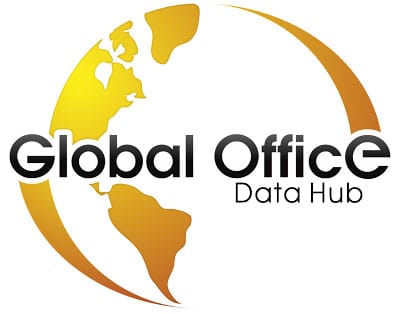 Get up to speed fast with the most intuitive business solution for task management.
Your tasks live along due dates, appointments, team and client communications. Global Office Data Hub brings all these aspects together in one solution. Managing your projects has never been easier.
Built For The Business World
This simple job management software solution was build for the needs of business people like you. Whether you have a small or bigger business, there are principles that apply to all: Simplicity, Intuitiveness, Effectiveness, Quick Response and Results Oriented.
We tried other solutions but we would always spend more time trying to figure out how the solution worked than actually working. We migrated to Global Office and we couldn't be happier. We get more work done and our customers are super happy.
Before Global Office Data Hub we would piecemeal our "solution" from multiple solutions. This led to a lot of things falling between the cracks. Now we have everything in one place and it works beautifully.
I didn't understand the "get it done" tag line for the Global Office Data Hub… until we used it. Then it made sense. Our team productivity skyrocketed. Less headaches, more jobs done and more business as a result.
Maximize Your Team's Efficiency 
Managing projects doesn't have to be a hassle. With our  simple but powerful project management solution, you can streamline your workflows, eliminate errors, and establish a consistent process for project execution.
As your team grows and becomes more complex, relying solely on Google Docs and spreadsheets may not be enough. It's time to upgrade to a dedicated project management solution. The benefits are clear – increased transparency, organization, and growth opportunities.
As projects become increasingly intricate, a project management tool can provide clarity and improved collaboration for all stakeholders. With built-in collaboration features, team members can communicate and share deliverables without the hassle of lengthy email chains or cluttered Slack threads.
Finding the right project management tool has never been easier. Take advantage of this low-risk, high-reward opportunity.
For startups seeking a fast and effective way to manage projects, Global Office Data Hub is a reliable, easy-to-use solution.
With the right simple project management software, you can turn chaos into a well-planned strategy. Global Office Data Hub is a top recommendation for managing any type of project with ease.
Try out the free demo to see how it best fits your business goals and needs before committing to a paid plan. Invest in a project management tool that truly delivers the results you need.
Contact us for the FREE Demo
Get Started
Time to start optimizing your business and get more results.
Continue Comparisons
Top 9 Simple Task Management Software
In today's fast-paced business world, staying on top of projects and keeping your team members on the same page can be a real challenge. With deadlines looming and multiple tasks at hand, it's easy for your team to get things to slip through the cracks.
Approximately 75% of organizations do not use project management software and instead rely on Excel, paper, or a combination of disjointed tools. This leads to a lack of real-time KPI tracking and project efficiency.
On the bright side, implementing a simple project management software that fits your business needs will help you become more productive and organized in managing projects and workflows. A study found that 77% of all high-performing projects use project management software.
As a business leader or manager,  you want to keep your team organized, streamline communication, track tasks and time, and boost productivity. Don't you?
One thing is for sure a project management tool can help you achieve these objectives. The real problem is to find the right platform that meets your unique project management without breaking the bank.
With numerous options on the market, choosing the best one can be overwhelming. But don't worry, we've done all the hard work for you. In this post, we will highlight the 9 options that can help your business stay on track no matter the project complexities.
Top 9 simple project management software to simplify your business processes
Global Office Data Hub (GO Data Hub) is one of the leading project management software designed to help businesses streamline tasks, simplify communication, and maximize productivity. It's a relatively new PM tool that offers an array of features.
Whether you're a small team or large organization, individual worker or business manager, GODH has what it takes to optimize your work management processes. If you find it extremely difficult to keep your projects and teams on the same page and ensure consistency, Go Data Hub can be a great choice.
With Global Office Data Hub (GODH), you can eliminate the risk of contradictions between your team and clients. The software provides a centralized platform where all communications with clients can be recorded, tracked, and accessed by all team members in real-time. This means that no matter who your client speaks with, they will always receive consistent information.
Go Data Hub's communication section allows you to check the latest updates on the go. This helps you stay on top of all communications and ensures that everyone is on the same page.
No more calls where clients receive conflicting information from different team members, leading to confusion and misunderstandings. GODH supports a variety of communication methods, including phone, email, and mail, so you can keep track of all incoming and outgoing communications in one place.
This makes it easy for you to access all the information you need about clients and their project at any time, without having to search through multiple systems. With GODH, you can ensure that all tasks and communications are organized, efficient, and consistent, avoiding any potential contradictions and improving the overall customer experience.
Is GO Data Hub right for your business?
Go Data Hub is suitable for individuals or organizations who want to streamline their work processes, manage their team effectively, delegate responsibilities, set appointments, and control communication. This includes team leaders, project managers, and anyone who wants to optimize their work management strategies and increase efficiency.
To learn more about GO Data Hub, you can request a FREE demo!
You probably already have heard about Trello. When it comes to simple and free project management software, Trello is a good choice.
Why? Because it is a user-friendly project management software that employs a Kanban-style approach. It helps teams keep track of important deadlines and provides a clear picture of each team member's progress.
With Trello, you can create a card for each project and include various elements to ensure its completion. The cards can be assigned to a specific team member, have files attached (up to 10 MB for the free version), and be labeled for easy categorization. You can also turn a card into a template for recurring projects.
One of Trello's main strengths is its integration with popular tools like Google Drive, Slack, and Salesforce, making it a seamless addition to your existing operations. Additionally, its interface is available on desktop and mobile, ensuring that you can manage your projects from anywhere at any time.
However, when utilizing Trello's features, such as file uploads and automation, the limits may prompt you to upgrade to a paid plan. While Trello's free offering provides an effective foundation, you may find that you need more capabilities as you use the software more.
When it comes to security and privacy, Trello provides good coverage for small businesses. However, it's crucial to ensure that your Trello boards are private to avoid any sensitive or confidential information from being inadvertently exposed through online searches. Everyone working on a project should take extra steps to keep their boards private.
Besides, Trello's interface is available both on desktop and mobile, making it flexible and accessible. Although it's best suited for simple projects with a few stages, it can handle complex projects by creating separate boards.
Is Trello right for your business?
Trello is a highly flexible and user-friendly project management software that has been designed to cater to businesses of all sizes. Whether you're an individual freelancer, a small business just starting out, or a larger corporation with complex project needs, Trello has a solution that can be tailored to fit your specific requirements.
If you require budget tracking, invoicing, or billing features, Trello may not be the right fit for you. These functions are not available within the software and must be managed through separate means.
If you're working on a project that demands precise budgeting and line item tracking, you may want to consider alternative software options.
Pricing
Trello offers four pricing tiers, with a monthly cost per user. The Free plan is followed by the Standard ($5/month), Premium ($10/month), and Enterprise ($17.50/month) plans.
The Standard plan increases the file size limit to 250 MB and the Premium plan adds advanced calendars, timelines, and a map feature. The Enterprise plan, however, provides enhanced security, making it ideal for corporations with multiple complex projects.
As you navigate the market for simple project management software, it's important to consider a number of factors when selecting the right platform and plan for your needs. Like Trello, ClickUp is a widely used cloud-based platform that comes with a comprehensive array of features, adaptability, and user-friendliness.
ClickUp, a leading project management platform, offers a variety of tools and features to streamline your workflows. With its intuitive interface, it becomes super easy to create Gantt charts, spreadsheets, reminders, and other essential project management elements.
With a solid internet connection, remote employees can easily access all the features and resources that ClickUp has to offer, providing them with the necessary tools to achieve their goals and complete projects effectively.
Is Clickup right for your business?
The platform is designed for remote teams, providing accessible resources and support to ensure a smooth onboarding process. Whether you're looking for quick-start guides, on-demand demos, videos or support articles, ClickUp provides a wealth of information to help your team get up and running quickly. Also, the platform's support team is available online to assist with any challenges that arise.
ClickUp can be a valuable addition to businesses of all sizes and industries. With features that cover everything from chat and task management to goal setting and document storage, it offers a comprehensive solution for streamlining work processes and increasing productivity.
Not to mention, the platform is designed to be highly customizable, which makes it a good fit for businesses that require a tailored solution. Also, the value it provides for the cost makes it an attractive option for businesses that want to optimize their workflow without breaking the bank.
Make sure to learn more about the free and paid features of Clickup before implementing it as your one-stop project management tool.
Pricing
ClickUp offers the following 3 pricing options including a free version:
Free version gives you 100 MB of storage, unlimited tasks and access to basic features such as task lists and calendar.
Unlimited plan starts at $5 per user per month and includes more storage and advanced features such as time tracking, unlimited dashboards, custom fields, and integrations.
Business plan starts at $12 per user per month that gives you more storage and features such as Google SSO, advanced automation, and unlimited teams.
Business Plus package costs $19 per member per month. This plan enables everything included in the Business plan plus advanced features like subtasks in multiple lists, better automations and API, and priority support.
The Enterprise plan is a customized solution for large businesses and includes additional security and support options. The pricing for the Enterprise plan is provided on a case-by-case basis and depends on the specific needs of the business.
The next simple project management software on our list is Teamwork which is an easy-to-use platform for businesses. It is an exclusive project management solution that caters specifically to client work.
With Teamwork, you have access to a comprehensive suite of tools and reports that help you manage resources and ensure you never miss a billable minute. You'll gain a complete overview of every project, including planning, budgeting, time tracking, and milestones.
If you want no more miscommunications, missed messages, or cluttered inboxes, Teamwork may solve your project management problems. Teamwork enables seamless collaboration in real-time with your team and clients, ensuring that questions are answered and projects are delivered efficiently, effectively, and within budget.
Whether you're dealing with multiple projects, clients, or teams, Teamwork empowers you to keep everything organized, on track, and under control. It enables a comprehensive approach to project management, enabling you to keep track of every aspect, foster teamwork, and have full control over project performance and profitability.
What makes Teamwork stand out? Teamwork has exceeded expectations in delivering a user-friendly and accessible platform that offers a range of features to streamline project management, planning, and remote work.
Besides, the platform offers a robust free plan, making it a cost-effective option for teams of all sizes. Whether you're looking to improve your team's efficiency, increase collaboration, or keep track of every detail, Teamwork is a solid choice worth considering.
Is Teamwork right for your business?
If you run an agency, professional service provider, or creative team, Teamwork could be the best choice. With Teamwork, you can skip the learning curve and jump right into your work. The platform offers pre-built templates designed to streamline your workflow and make your projects run smoothly. No matter the industry,
Teamwork has a template that fits your needs, whether you're working in marketing, operations, creative, engineering, or IT. This ensures that you have all the resources you need to get the job done quickly and efficiently. Say goodbye to the frustration of starting from scratch and hello to a seamless project management experience.
Pricing
Up to 5 users can use Teamwork for free and enjoy all the essential features and key integrations. However, if you want to add more power to your project management processes, check out their paid plans.
Monday.com is another versatile cloud-based project management software that enables businesses to craft their own work management solutions. Developed as a work collaboration tool in 2014, Monday.com has developed into a variety of workflows including customer relationship management, project management, software development, human resources, marketing, and more.
With the option to use pre-made templates or build your own custom solution, monday.com can be tailored to fit the unique needs of your business.
When it comes to work management and collaboration, Monday.com is surely a project management software worth considering. It is designed with a highly visual and intuitive interface, making it easy for users to create and manage workflows with just a few clicks.
Also, you get a range of tried and tested templates that are based on real-life team processes, allowing you to start using the software without any lengthy training or onboarding.
With Monday.com, your team can plan, track, and execute projects with ease, using a range of tools such as timelines, custom automation, data maps, task assignments, data-driven dashboards, and time trackers that are adjustable to different time zones.
In addition, Monday.com offers a wide range of integrations, allowing you to centralize all the information and tools you need for your projects in one place. This ensures that you and your team have everything you need at your fingertips, streamlining work processes and saving you time.
Is Monday.com right for your business?
This platform is particularly ideal for small to medium-sized businesses as it features an easy-to-use and visually pleasing interface. While Monday.com can work great for any business or team, it's an ideal solution for remote and on-the-go workers.
With clear and self-explanatory names for various elements, your team will be able to navigate the platform with ease. Check out their free and premium versions to further evaluate whether or not Monday.com is the right platform for your business.
Monday.com is the right platform for:
Teams looking for a visual project management tool.
Companies that want to manage projects, tasks, and resources in one place.
Organizations that need to collaborate and communicate effectively with team members and guests.
Users who want to automate repetitive tasks and workflows.
Teams that want a platform that integrates with other tools and apps they use.
Companies that want to scale their project management solution as their business grows.
Pricing
Basic Plan
The Basic plan is monday.com's entry-level offering with a starting price of $24 per month (billed annually) for a minimum of three users.
It includes 5GB of storage, prioritized customer support, and a single-board dashboard.
Standard Plan
The Standard plan is monday.com's most popular option, starting at $30 per month (billed annually) for a minimum of three users.
It offers advanced features like Gantt chart view, calendar view, automation, integrations, guest access, and a dashboard that can combine up to five boards with 20GB of storage.
Pro Plan
The Pro plan starts at $48 per month (billed annually) for three seats and includes advanced features such as private boards and docs, formula columns, chart views, and more automation.
The dashboard on this plan can combine up to ten different boards.
Enterprise Plan
com's Enterprise plan is a custom pricing option that includes all features offered by the platform.
To get a quote, you'll need to contact the company's sales team.
Smartsheet is another surprisingly simple project management software. If you want to streamline your project management processes, increase productivity, and keep track of your projects from start to finish, don't forget to evaluate Smartsheet.
With its integrations with Adobe design suite, you can gather and execute your creative projects effortlessly. Smartsheet also makes it easy to manage teams. Its task assignment features allow you to effectively manage team members with different skill sets and availability.
With its iterative project management capabilities, your team can give feedback, track progress, and collaborate on project details using templates that streamline the workflow.
In addition to its robust features, Smartsheet integrates with top marketing tools and apps such as Marketo, Microsoft, Slack, G Suite, and more. This integration helps you stay connected with your marketing stack and enhance your overall productivity.
Is Smartsheet right for your business?
Smartsheet is a tool for managing projects and working together. It looks like a spreadsheet, but it has many more features. Some people might not like the spreadsheet look, but if you're willing to learn and use it, you can do a lot with Smartsheet.
Smartsheet can be the right tool for:
Teams or individuals who need a project management tool.
Those looking for an online work collaboration platform.
Users who want a customizable tool with a spreadsheet-like interface.
People who need to track tasks, projects, and customer relationships.
Organizations that want to streamline their workflow and increase productivity.
Pricing
Smartsheet offers a range of pricing options to meet the needs of different teams and businesses. While you can take advantage of free trials, Smartsheet's Pro and Business plan cost $7 per user/month and $25 per user/month respectively.
They also offer custom pricing for their Enterprise plan, which is tailored to the specific needs and requirements of large businesses.
Notion is also one of our top 6 picks for simple project management software. With an intuitive interface, Notion presents itself as pages that can be linked or nested to better organize your work.
Upon signing up, the Welcome screen provides all necessary tips and resources, including instructional videos to create your first page and to-do list. The left side of the interface displays a list of all your pages, where you can easily add a new page with a customized header image, icon, and descriptive comments.
The page itself is highly customizable, allowing you to add blocks for to-do lists, sub-pages, videos, and more using hotkeys or by typing "/" to bring up the menu.
Is Notion right for your business?
If you're a startup, be sure to check out Notion and its features. Notion can be a great fit for newly established businesses that need to execute and manage projects quickly. Here is a quick overview of who should consider using Notion for their project management needs:
Startups that need to execute and manage projects quickly.
Content creators, including solopreneurs and small teams.
Those looking for a forever free plan with enough features included to get started.
Those who prefer an easy-to-use and simple project management tool.
Those who want a tool designed with the needs of startups in mind.
Pricing
Free version offers some valuable features including integration with Slack and GitHub.
Plus plan is great for small teams looking to become more organized. It costs $10 per user/month when billed monthly.
Business plan is designed for companies looking to integrate several teams and tools. It costs $15 per user/month when billed annually.
Please contact the Notion sales team for more information on Enterprise pricing.
For solo entrepreneurs who are just starting out, either the Personal Pro or the Team tier can be useful in organizing daily tasks. Personal Pro offers the benefit of unlimited guests, unlimited file uploads, and the ability to sync your account across devices as you create an unlimited number of pages and blocks.
If your startup has a few team members, the Team or Enterprise tier may be a better fit. The Team tier provides a collaborative workspace with enhanced permissions and administrative tools, while the Enterprise tier is ideal for larger teams with complex project management needs that require added security, dedicated management, and a custom agreement.
Wrike is also a popular project management application for its efficient collaborative work management tools. It is suitable for businesses of all sizes, offering both general project management capabilities as well as specialized packages for marketing, creative, product development, and professional services teams.
The platform features an intuitive dashboard with advanced enterprise-grade tools, making it ideal for managing both one-time projects and ongoing tasks. Besides, Wrike supports eight languages, further adding to its versatility and global appeal.
Wrike was designed with collaboration and workflow management in mind. The platform allows users to effectively manage and track tasks, projects, schedules, and other important processes.
You can store all relevant documents within the project, communication, and discussion threads to make them easily accessible in one central location. This level of organization makes Wrike simple for new team members to quickly familiarize themselves with ongoing projects.
Is Wrike right for your business?
Wrike is a unique project management application, offering highly customized features specifically tailored to meet the needs of professional services agencies, marketing teams, and creative teams. Its ability to collaborate with remote teams and integrate with tools like GitHub makes it an exceptional option for businesses in these domains.
For businesses outside these industries, if project collaboration is just as important as project management, Wrike is definitely worth considering. However, it is recommended to take a look at the top options on the market to determine the best fit for your specific needs.
Pricing
Free account is a limited version of Wrike, suitable only for small teams with basic needs, as it only offers a shared task list and tracks project progress through different views. The number of active tasks and subtasks is capped at 200.
Team is a good plan for small teams looking to plan and collaborate on projects, offering access to the Gantt chart view for project tracking. It costs $9.80 per user/month.
Business plan that costs $24.80 per user/month is a great choice for all SMBs that need to streamline project management across organizations.
Reach out to Wrike if you want to learn more about its Enterprise and Pinnacle pricing plans.
The Business plan is a comprehensive solution for project and work management for larger teams, providing advanced work management tools.
For added security, the Enterprise plan is recommended, and for even more complex needs, the Pinnacle plan offers advanced analytics and team management features.
Airtable offers a visually appealing approach to project management, incorporating design elements commonly found in programs such as Canva. This enhances the overall project management experience, transforming it from a tedious, formulaic process into a collaborative and creative endeavor.
Airtable provides a comprehensive suite of project management features, including task lists, kanban boards, shared calendars, collaboration, and client access. One notable feature is the gallery task-tracking view, which offers a unique organizational approach by allowing users to sort task cards in a manner of their choosing, rather than the traditional approach we see in the kanban view.
For managing marketing or graphic design projects, Airtable is a highly suitable tool that adds fun to your project management processes.
Is Airtable right for your business?
If you are looking for a project management app that facilitates creative collaboration with your team while offering transparency to your clients, Airtable is the ideal software.
Airtable is a flexible project management tool that can be used by individuals and teams across a variety of industries. It is especially useful for professionals in creative fields, such as marketing and graphic design, as it offers a visually-driven approach to project management.
Moreover, businesses that require client access and collaboration on projects, as well as those seeking a user-friendly and flexible solution, can benefit from Airtable.
However, if you're looking for PM software to manage complex projects and generate detailed reports, go with platforms like Teamwork or Wrike.
Pricing
Closing thoughts
So, we talked about the top 9 project management software that have the potential to meet most project management needs. These tools have made it possible for individuals and teams of all sizes to effectively manage their projects and tasks.
Whether you're a freelancer, small business owner, or part of a large corporation, there must be a perfect PM tool for you. Go Data Hub, Wrike, ClickUp, Trello, Airtable, Monday.com, Notion, Airtable, and Teamwork are all excellent options to consider.
Each software offers a unique set of features and integrations, making it easier to find the best fit for your team's specific needs. Regardless of which solution you choose, you'll find that simple project management software can help streamline your workflow, increase productivity, and provide a clearer picture of your progress.