AI Driven Business Optimization Software Solutions
Manage Tasks, Communications, Teams, Customers and Leads with the help of AI
Increase your bottom line and decrease headaches
Increase Lead Conversions
Keep track of all communications with leads. Know what you told them and when.
Increased Team Efficiency
Get your Team To Understand What You Need
Say goodbye to confusion and jobs left in limbo. Assign jobs or tasks to your team and keep meticulous track of their status.
Assign jobs & tasks
Track progress
Employees can collaborate to get the job done
Delegate responsibility and monitor it
Maximize Productivity
Most businesses function at around 51% productivity according to the US Bureau Of Economic Analysis.
Any increase in productivity would result in increased profits, decreased headaches and an overall better running business.
Talk to us and find out how we can help optimize your company.
Avoid Contradictions Between Your Team And Clients
Now your team can speak as one to your client.
No more calls where clients get contradicting information from different employees.
Check the communication section and get instantly briefed on what your client was told, when and by what member of your team. With our call log software you can track phone, email, mail and other communications.
Keep track of all communications in real time incoming and outgoing:
Keep Clients Happy
Say goodbye to missed deadlines, jobs that fall between the cracks or teams working in a disorganized manner.
Keep customers happy by getting the job done right and on time. Always be on top of the situation. Make customers love working with you.
Contact us to get started.
Make The Right Decision Fast
Making good business decisions requires having an overall understanding of all the variables. Every moving part needs to be analyzed and weighed.
Global Office Data Hub helps you have the clearest and most updated possible view of your operations so you can make the right decision fast.
Have a 10,000 foot view or go granular and examine each situation in detail.
Increase Lead Conversions and Stop Leaks In Your Sales Funnel
Communication is key in converting leads into paying customers.
It's time to control your office communications with leads and increase sales. Our solution features a robust system for lead tracking and gives you the best chances of converting them.
What would more sales do for your business? What would a smoother sales funnel look like?
Time to find out. Contact us now.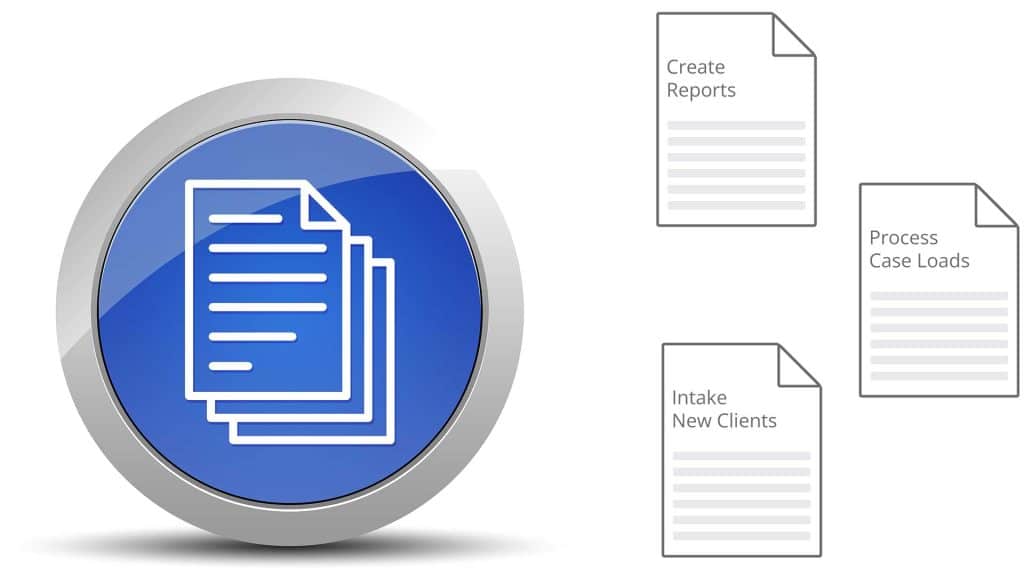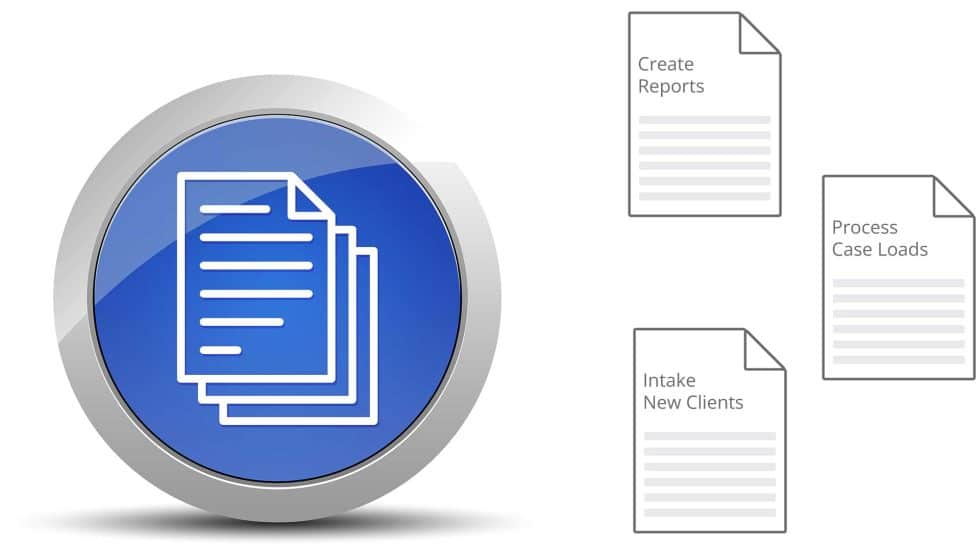 Get Team Up To Speed Fast
Create Procedures & Documentation
Documentation allows you to elaborate on any internal process within your organization. Whether it is a procedure, handbook, reference material etc. For example: you can create a robust manual or guide of all your procedures without ever leaving your workspace.
Make your team more productive by having a reference for HOW things are done within your particular workflow.
Make your explanations easier to understand or go more in depth into topics and ideas by inserting and adding reference material from other sources within your Global Office Data Hub pipeline or from external sources.
Once you have created the perfect procedure within docs instantly share it with your team by sending it is an email, creating an attachment or inserting it into a job or task and making it a step by step guide for your team to follow along with.
Knowledge of your processes DRIVES FASTER RESULTS.
Define And Distribute Workloads
Clear and simple delegation system to dynamically create manage and re-assign jobs, tasks and other work components. Track progress and responsibility along with status. Set automated workloads.

Manage projects easily and effortlessly. Oversee tasks, delegate work and keep track of it. See what other team members are doing. Keep an eye on deadlines and figure out bottlenecks.
GoDataHub has the lowest learning curve of any project management software. Spend more time getting the project finished instead of learning how to use your software solution.
Click here to learn more.
Control Access Permissions
Control what each member of your team has access to. Lock and unlock features to fit your needs such as editing capabilities or invoicing.
Real Time Updates
Integrate your "In Office" and "On the Field" operations with our real time updates.
See changes in a Job, Task, or Client instantly.
Timestamp
Manage how long jobs or tasks are taking with our dynamic timestamp feature. This allows you and your team to stay productive and on schedule.
Snippets (to do)
Speed up your workflow by up to 90% when corresponding with your clients by using the text snippets. No more writing the same thing over and over again.
Taskmaster & Assignment
Delegate responsibility and track progress. Use our customizable Assignment and Task Master Modules. Create a seamless collaboration between a small team or a large department.
Documentation
Your organization's guidebook to internal processes. Explain and document workflows and procedures. Fast, easy, intuitive and always accessible by your team as needed.
Business Optimization Software:
The Key to Efficient Resource Management
Business optimization software is a powerful tool for organizations looking to optimize their operations and make the most of their resources, including people, projects and time. These software solutions are designed to quickly and accurately solve complex organizational tasks such as project coordination, task managment, communications, team management, deadline tracking, documentation, customer service etc…
By weighing the various constraints and evaluating the relative strengths of each solution, business optimization software ensures that the optimal decision is made, even when circumstances change and resource counts fluctuate.

Global Office Data Hub is leading the way in Optimization Software Solutions. Build by business people for business people, our solutions are focused on usability and results.
As a leading provider of business optimization software solutions, we're offering advanced toolsets for areas such as project management, client and team communications management, and company optimization. Our software covers all aspects of task, job and project supervision, and is applicable to a wide range of organizations and industries.
In addition to our comprehensive software solutions, Global Office Data Hub also offers tailored optimization services that are designed to meet specific requirements and account for all necessary operational rules and constraints. We have the expertise and tools to quickly deploy effective, robust solutions to your business optimization problems.
Set & Monitor Tasks
Control Communication
Manage Your Team
Delegate Responsibilities
Set Appointments
Configured Optimization Algorithms for Maximum Flexibility and Speed
Global Office Data Hub's optimization solutions are designed for maximum flexibility and speed, making it possible to model all aspects of the optimization problem accurately. With our project management capabilities and our fast optimization algorithms, our software can help diminish and eliminate bottlenecks, wasted time and missed deadlines.
Applications of Our Business Optimization Tools
The optimized systems and services are designed to address a wide range of challenging business optimization problems, including performance optimization, cost optimization, project optimization, remote work optimization, deadline monitoring, and process optimization.
Whether you're looking to maximize operational efficiency, make and execute strategic decisions or redesign business processes, Global Office Data Hub has the tools and expertise you need to succeed.
Manage all aspects of your office operations from one solution.
Organize and increase productivity.